You'd be hard-pressed to find many organizations in politics that are more enthusiastic than the Bus: Enthusiastic about democracy. Enthusiastic about our home towns. Enthusiastic about the people we work with and the future of this country. We're an upbeat bunch–and we have the goofy costumes and gif-filled emails to prove it.
But every once in a while we get upset.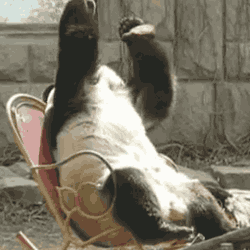 And the IRS just ticked us off. In a new draft proposal aimed at reining in dark money organizations, the IRS ended up suggesting giant new loopholes for dark money groups, while simultaneously targeting nonpartisan voter registration and voter education drives as "partisan political activity."
I have a confession: reading the draft rule, it was incredibly difficult to stay calm. But we did what grownups do: we put on our fancy clothes and drafted a formal comment on the proposed new rules and submitted our comment to the IRS. We think it's a pretty good comment. You can read it here.
But we also wanted to share with all of you, our friends, just what rubbed us wrong about it in a bit less stodgy language. Our democracy, you see, is facing some challenges. One of those is the influx of huge donations from anonymous individuals and corporations. But another is simply the barriers to participation facing millions of Americans.
Our outdated voter registration system excludes millions. Confusing and intimidating ballot language makes voters feel stupid, so they opt-out of the system.
And in this gap, groups like the Bus (and lots of others) step up and fill in. We engage in hundreds of thousands of one-on-one conversations to help people register for the first time, feel confident casting a ballot, and even volunteering to work alongside our crews doing outreach–the actions that we sometimes call the Gateway Drugs of Democracy.
Because the goal here isn't really ever about the next election. It's about forming civic habits that last a lifetime. For the Bus, that means emphasizing school, city, and state elections just the same as Presidential elections. It's why at this early date, we've already helped over 19,000 voters register during this two year election cycle.
The IRS's draft rules for 501c4s threaten to derail these sorts of activities for thousands of organizations across the country–and to intimidate or confuse charitable organizations away from this nonpartisan activity. Fortunately, organizations are pushing back. And the final result may be much stronger as a result–providing greater clarity for nonprofits and doing a better job of fighting the dark money that is the target of these regulations.